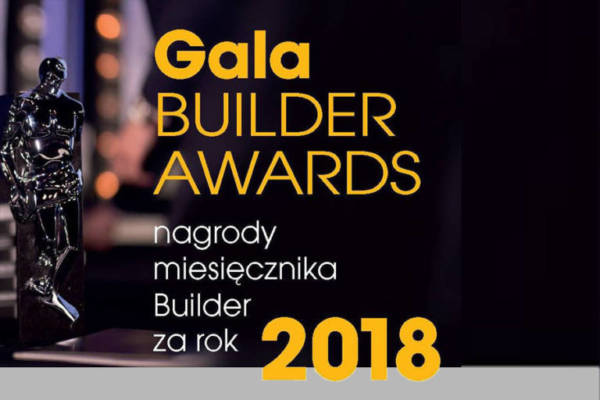 Today during the Gala Builder Awards, PKOB Wegner was awarded the title of Construction Company of the Year, and the President Bartosz Golis the title Personality of the Year 2018 Construction Industry.
During this year's Gala Builder Awards, prestigious awards were given - Construction Company of the Year, Personality of the Industry, Laura Builder and statuettes of Polish Hercules. They are aimed at selecting outstanding companies and people operating on the Polish construction market and disseminating good practices and business relations in the construction industry.
President Bartosz Golis was honored with the title of Personality of the Industry, granted for the activity, effectiveness and accuracy of decisions that have a key impact on the achievements of PKOB Wegner.
The jury of the competition also appreciated PKOB Wegner for successfully completed large investments for the public sector as well as for the continuous dynamic development of the company in the past year.