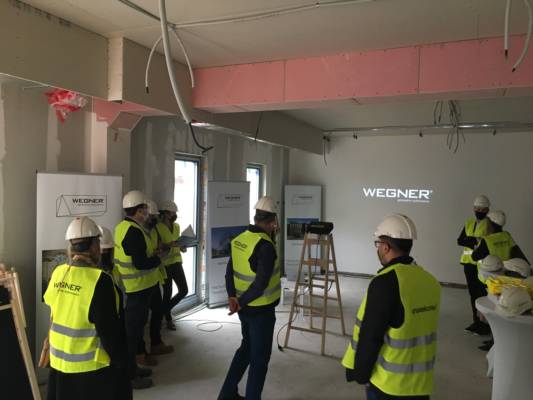 We had the pleasure of organizing open doors, which took place in the new building of the municipal nursery in Warsaw! The event was attended by honorable guests in the persons of the Mayors of Warsaw Districts, the Vice-President of Warsaw Renata Kaznowska and the Investor.
The building with over 998 m2 of usable area was made in wooden, skeleton technology, which allows for its high energy efficiency. The facility is divided into functional zones, ensuring adequate lighting of the rooms.
The form of the building is relatively simple, adjusted to the surroundings, which are mainly multi-family housing. Careful and coherent details add to the shape and the assumption of lightness of the form.