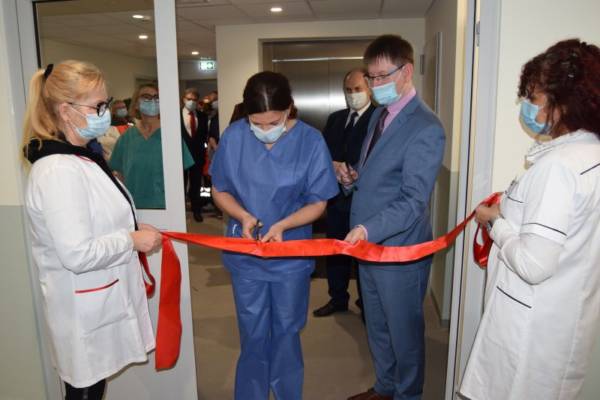 On Friday, 18 February, the Anaesthesiology and Intensive Care Department, which the WEGNER team worked on, was handed over for use in the County Hospital in Wągrowiec.
This department is currently located in the newly added part of the hospital. It now meets all the technical and organizational conditions arising from the regulations, as well as the "Hospital Accessibility Standard - Accessibility Plus"
The wards are adequately equipped and prepared to provide health services.