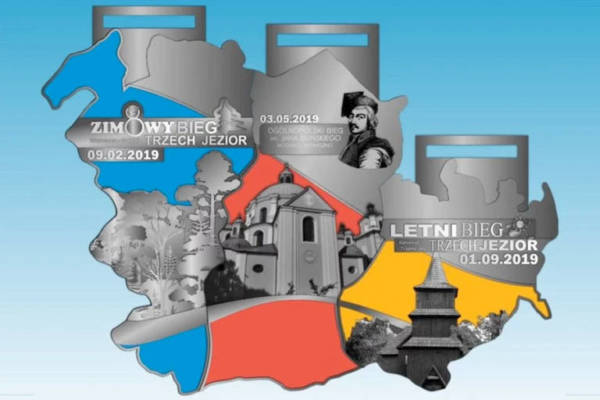 PKOB Wegner is pleased to once again support the organization of the Grand Prix Biegów.
The goal of the event is to promote a healthy lifestyle, and to popularize running as the simplest form of physical activity. As part of the Grand Prix, the XVII Winter Run of 3 Lakes will take place, the XXVIII National Polish Race. Jan Kiliński and IV Summer Run of 3 Lakes. The medals that are given to each participant at the end of the individual cycle runs form a whole - this year they form the shape of the Trzemeszno Commune.
The Winter Route, which will take place on 09/02/2019 - is located in a picturesque area of the forest complex of the Gołąbki Forest District and, as the name of the event suggests, runs around three lakes: Przedwieśnia, Wieśniate and Łomno. The total length of the route is 15 km.