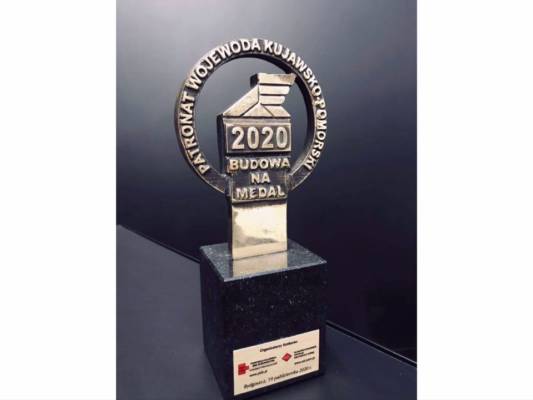 WEGNER was the winner of the Building for the Medal of Pomerania and Kujawy 2020 competition. The awarded facility is the Technology Center in the Bydgoszcz Industrial and Technological Park.
In the process of the work of the competition jury, among others, usability and modernity of architectural and functional solutions, quality of construction work, aesthetic, ecological and economic values, as well as its integration into the surrounding infrastructure.
The aim of the competition is to present and promote high-quality construction in the Kujawsko-Pomorskie region and to inspire creative attitudes of design and executive teams in the field of construction and architecture.
The re-awarding of the award that puts the company at the forefront of construction companies creating projects in the Kuyavian-Pomeranian region is a great honor for WEGNER.