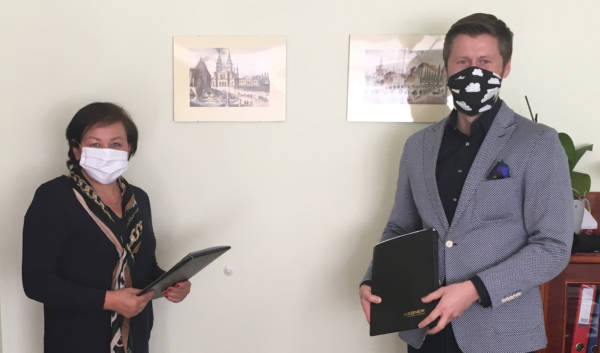 Today, Mr. President of WEGNER Bartosz Golis at the headquarters of the Care and Medical Treatment Center and Medical Rehabilitation SPZOZ in Poznań has signed a contract for the expansion of the facility located at ul. Mogileński.
The investment will comprise two buildings. Building A - expanded - having three floors, including one underground. Building B with four floors above ground. The total area of ​​the plant's facilities will increase by almost 7,000m2 after the completion of the investment. The planned volume of the project will be almost 41,000m3.
In the newly created part of the facility, there will be, among others, a care and treatment ward, a day care home, a psychiatric and geriatric day ward and two rehabilitation wards, including one day care ward. The construction for which the contract has been signed today will allow the reception and service of over 400 patients in individual wards.
Particularly pleased is the fact that in these difficult times for the health service, the Wegner Company may undertake the implementation of another task that will improve the functioning of the medical facility and also allow the provision of health services of the highest standard.