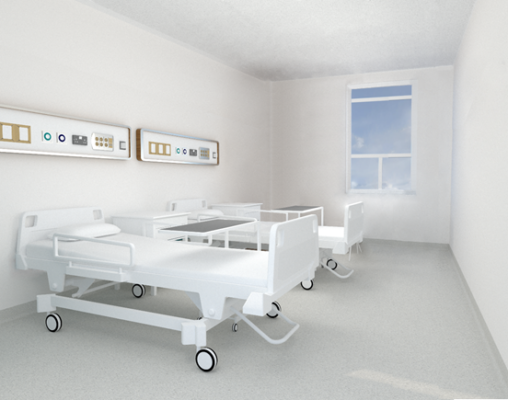 The design works included the subject of reconstruction consisting in the adaptation of rooms in hospital building No. 4 for the needs of planned units:
- Geriatrics Center (bed and outpatient base)
- Multi-disciplinary Clinical Trial Support Center
-Department of Pediatrics on the ground floor part and staff lockerkroom in the basement part.
The area of reconstruction covered almost 4,000 m2.
The planned reconstruction was divided into stages covering the above units and works in the field of fire safety.
The project covered the following industries: architectural with technology, interior design and equipment, construction, sanitation, medical gases, electrical and pneumatic tube.