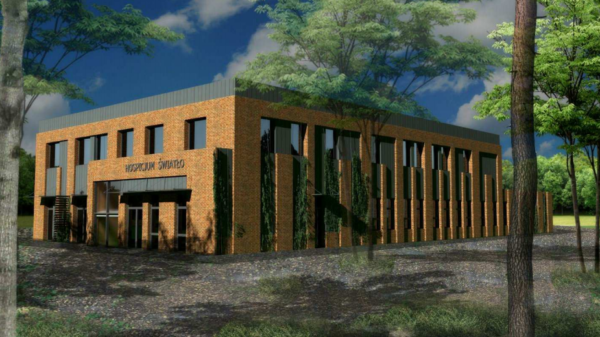 Wegner has signed a contract for the preparation of project documentation and construction of a hospice for the needs of palliative care for chronically and terminally ill patients in Toruń.
This is another investment implemented by Wegner in the 'design and build' formula. In addition to erecting a new facility, Wegner will also carry out work in the palace "White Court", intended for the provincial care center for families affected by the need for palliative care for chronically and terminally ill patients.
According to the assumptions, the hospice buildings will be the focal point of the Palliative Care Center in the Toruń region - a system providing both stationary care for terminally ill patients and support for the families of such people. Training facilities for volunteers, which are an extremely important link in the palliative fight, are also to operate here. They are often invaluable, caring and administrative help for families of patients in the terminal stage.
The new facility will be located within the park of "Biały Dwór", and the main assumption behind its construction is to maximize patient comfort and create the best conditions to care for them.