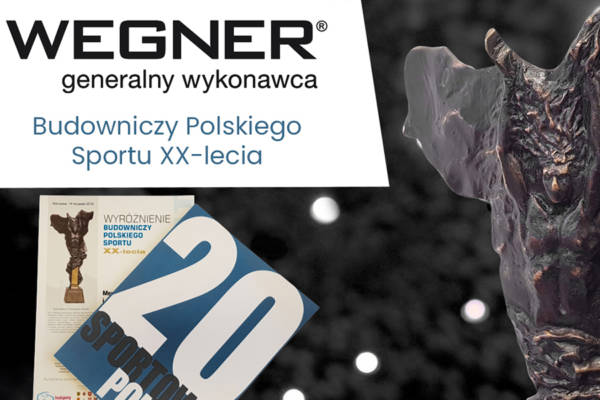 Today the 20th edition of the Polish Sports Builder competition and the 11th edition of the Sports Commune competition and the 8th edition of the Polish Sports Passion competition took place as part of the "Build Sports Poland" program. The initiative was sponsored by, among others, the marshals of the provinces, the Association of Polish Architects and leading sports organizations.
In the jubilee, 20th edition of the plebiscite, distinctions for achievements this year were traditionally given, but special prizes were also awarded. For activities for the development of sports and recreation base over the last 20 years.
The 20th Century Polish Sport Builder Award went to WEGNER. This is a special award for active action for the sport and recreation base in Poland in the last two decades. Leaders from general contractors for investors, designers and suppliers of specialized solutions used in the construction and modernization of sports facilities were awarded.
The most active local governments, distinguished designers and exceptional objects were also honored. The awards were also received by representatives of voivodship self-governments for their involvement in the implementation of proprietary programs and for taking actions to support the further development of sports and recreation infrastructure in the regions.