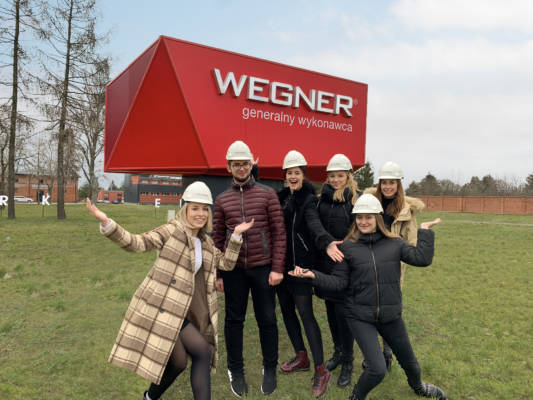 Internship programs and internships are a particularly important topic in the operations of WEGNER. Thanks to the cooperation with Poznan universities, we have the opportunity to implement programs that allow young people to gain experience. Thanks to this, students and graduates can confront the theory acquired at the university with practical everyday work.
The company creates the opportunity to acquire knowledge under the guidance of leading Polish construction engineers, but also specialists in accounting, finance or costing. It is not uncommon to gain experience also the other way around - it brings mutual benefits - when the professional team takes advantage of the "fresh view" flowing from interns.
Internships are not just a confrontation of theoretical knowledge with actual tasks. It is also an opportunity to learn under the guidance of the staff involved in this process. Entrusting trainees with responsible tasks under the supervision of professionals allows them to arouse their curiosity and ambition to solve often unusual problems.