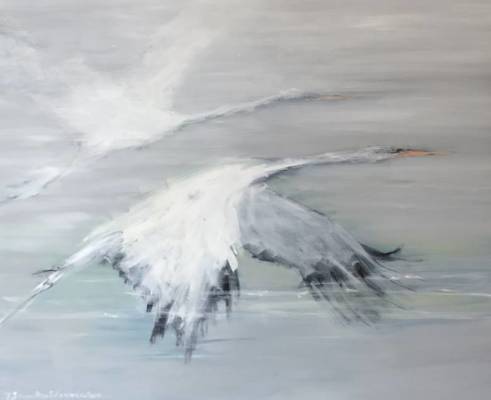 Today at the Folwark Edwardowo you will be able to see the paintings of Teresa Siemińska-Usarewicz - a 94-year-old artist associated with Poznań.
The work of Teresa Simińska-Usarewicz is a borderline between realism and appearance, objectivity and abstraction. In her paintings, Teresa focuses her attention especially on issues related to color and light. Alasiveness of forms is a very important feature of the painting of Teresa, who claims that the most important image of life is still ahead.
Teresa Simińska-Usarewicz graduated in 1950 at the then State Higher School of Visual Arts in Poznań in the studio of prof. Stanisław Szczepański. Her work was related to with Poznan galleries Bazart, Studio Design 5 and OW-ART. The artist's works have been shown at many individual and collective exhibitions in Poland and in the world. They could be seen, among others in galleries in Germany and the Netherlands.